Organic Sunscreen Made Our Honeymoon Safe not Only for us, But Safe for the Animals too!
by Kendra
(Stamford, CT, USA)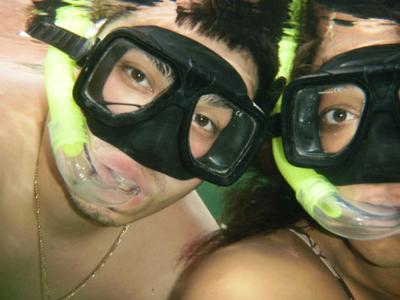 Organic Sunscreen
My husband and I, used organic sunscreen for the first time this past summer during our Honeymoon in Mexico.


We stayed in an all-inclusive resort for seven days in Playa del Carmen. We went on many excursions outside of the resort.
One excursion was a full day trip with a local tour guide. The tour guide picked us up at our resort early in the morning and took us snorkeling in two "Cenotes" (underwater caves).
We also went snorkeling with Sea turtles, and snorkeling in a lagoon with tropical fish. It was amazing.
Before we left, the tour guide explained that it was very important that we used organic, biodegradable sunscreen to protect the animals.
There are chemicals in normal sunscreen that are not good for the environment and can seriously harm the animals.
We had read this on the website before arriving in Mexico, but the tour guide also had organic sunscreen for purchases if we didn't have any.
We used the organic sunscreen throughout the day, reapplying often. It was a great experience. We were protected from the sun as we protected the animals in the environments around us.
The protection was good. We did not sunburn at all. The sunscreen did not burn when we applied it to our faces. It wasn't greasy or sticky.
We used the organic sunscreen throughout the remainder of our vacation in Mexico. I would imagine if normal sunscreen is harmful to animals that it could also be harmful to humans.
We are big fans now! We will use
organic sunscreen
from now on.