Sun Protection Clothing Benefits and You
Sun Protection is a fact of life™
Can You Risk Not Wearing Them?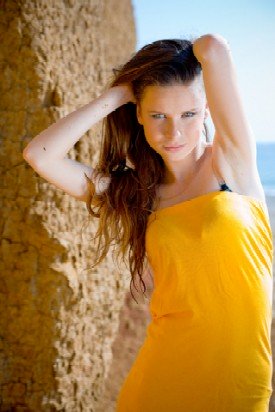 Sun protection clothing or UV clothing is now widely available online so you can protect your skin from the harmful effects of the sun and ultraviolet radiation.
Also known as sun protective clothing or sun block clothing, they help prevent sun exposure reaching your skin.
Research has shown that there is a definite relation between sun protection and prevention of skin cancer.
I always try to cover up as much as I can, so that my skin does not get exposed.
Isn't prevention the way to go?




What is Sun Protection Clothing Made of?


Sun protection clothing is made of special tightly woven fabrics or textiles thereby blocking most of the sun's damaging UV rays (ultraviolet rays).
Therefore they are also called UV protective clothing and measured on a UPF rating system. The higher the UPF number, the lower the amount of ultraviolet ray passing thru the fabric.
The range is from 15 to 50+. UPF 50 plus would be ideal.



What Does UV Protective Clothing Include?



Great UV protective clothing includes:
• Swim shirt or Swim shirts
• UV protection swimwear or Sun Protective Swim Wear
• UV protection hat, UV hat, sun protection hat
• Pants or shorts (though shorts really kill the purpose)
• Sun clothing with sun protection factor (SPF) of 30 or higher
• Sun block clothing with UPF rating of 50 plus and laboratory certified
• Sun protection shirt or Sun Shirts (long sleeve)
• Sun protection suits
• Sun protective golf hats
• Sun protection swimsuit or swimming suits and kids swimwear
• Driving gloves or sun protection gloves
• Shawls and scarves made of UV protective fabric





How Do They Feel?


It depends on the fabric. Until a while ago there were only those made of nylon or polyester.
Even though they are designed to have good air flow through out the body, but they tend to get hot sometimes due to the fabric's material.
I recommend a UV umbrella for additional UV protection and also extra cooling effect.
I know first hand, since I have owned several for many years now.
Overall they are very comfortable and soft.
I would not go in the sun without them, especially on long trips.
Nowadays, they are available in 100% cotton also. I have started trying a few of them as well. They seem to keep you cooler as long as they are not fitted too tight.


When Do You Wear Them?


You wear them whenever you will be spending time during the day outdoors. That includes walking, hiking, driving, shopping, and especially long trips.
This applies even if the weather is overcast or partly cloudy.


What Are The Major Benefits to You?

• Delays Sun Damage
• Delays sun tanning and premature Aging of Your Skin
• Helps in prevention of malignant melanoma or other skin cancers
• Helps promote sun safety
• Avoids sunburn or sun allergy
• You do not have to re-apply like sunscreen
• Saves you a lot of money in the long run


Remember sun safety,
Ultimately, sun tanning does not protect you. In fact it gets you one step closer to sun damage or skin disorders. See melanin for more info.
However, sun protection clothing provides sufficient coverage even if it's not 100%. To my knowledge there is no fabric that can block 100% of the ultraviolet radiation, but 97% to 99% is pretty good.



Join in and share your experience or story. How?
Simply click here to go to Sun Protection Clothing Review







Return to the Top
Return to Home Page