Auto window tint is a serious discussion for auto owners. Automobiles don't come cheap, that's why people have to keep their automobiles in top form to enjoy their vehicles for years. But there are issues to contend with when it comes to tinting your auto windows apart from price and quality.


Do you know your Car?
Auto window tint proves again that not all cars are equal. This you know already but you are thinking along the lines of car price and make.
You might be surprised to learn that there are auto windows that are a pain to tint. Curved and steep windows and fragile electronics that have to be removed jack up the window tint price. So if it's an SUV you are looking at, expect the auto tint shop to charge a stiff fee.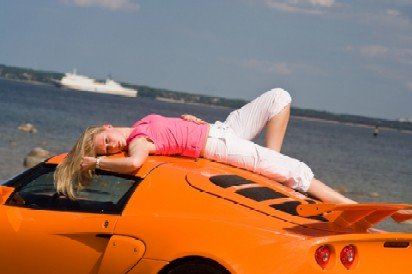 Do you know your Tint Film?
You will be tempted to choose cheap tinting film but watch out before you have them plastered on your auto window. Cheap window tint film will not last a year and exposes you to the risk of skin cancer and macular degeneration.
There are different tints available for your choosing – dyed, metallic, and hybrid window films, which come in different colors and degree of shades.
The shop owner can explain the pros and cons of each tint and may suggest the right tint for your auto window that provides maximum UV protection and heat blocking for a number of years.


Do you know your Car Tinting Shop?
Choosing a car tinting shop can be a problem if you are doing the search on your own. Hence, an established and well-known car tinting shop eliminates your apprehensions about fly-by-night operators.
Visit the shop to look at the quality of job they do. Skilled workers apply the film in one piece, they don't cut up the film into strips and the film is attached securely to the frits.
Get legal tints to secure a manufacturer's warranty from the shop. The warranty should have the date your auto window was tinted and the entire cost of the job.


Is Dark Tint Better?
Darker auto window tint may appear to be best window tint solution. Unfortunately, dark tints are discouraged by local traffic laws because these diminish the amount of natural daylight and night illumination that can penetrate though the auto's windshield and windows.
For residential window tinting, this is practical, but not for automobiles and other means of vehicular transport. But this should not be a problem because there are transparent window tints that work efficiently to block heat and UV rays.
However, you can insist on the application of darker tints if you have a medical condition to exempt you from using dark window tint on your car.


Why Go for Quality?
Quality window tint cost more because these can last beyond five years or more, deter 95 to 99 percent of UV rays, lower your use of auto air-conditioning, protect your auto upholstery from fading fast, shield the contents of your car from prying eyes, make windows resistant to breakage and prevent dashboard cracks.
Auto window tint is not merely about price and quality – it is about your protection and the best value for your money in the end.



Join in and share your experience or story. How?
Simply click here to go to Solar-Film-and-Window-Tint-Review.


Return to Home Page
Return to the Top
Return to Solar Film