Decorative Window Film
Your Home Beautification and Family Protection


Sun Protection is a fact of life™
With decorative window film on your windows, you do not only enhance the looks of home but also provide ample UV protection for your family.


What is a Decorative Window Film?
Classy residential window tinting takes out the blahs from homely windows, obscures the ugly view outside, and provides you the privacy you need from prying eyes.
Whether you are opting for a frosted look, a marbled or stained glass window appearance, you can easily change your windows' looks with the panache of an expert home decorator with easy-to-install window films.
The stuff is crafted from vinyl, polyester, and similar materials designed to recreate different effects – stained glass, etched glass, marble, frosted glass, crackled glass, raindrop or tropical design.
The decorative film for your glass windows and doors can be the focal point in your home and you can do your redecorating theme around these or add the ornamental window film as a complementary touch to your existing home decorating efforts.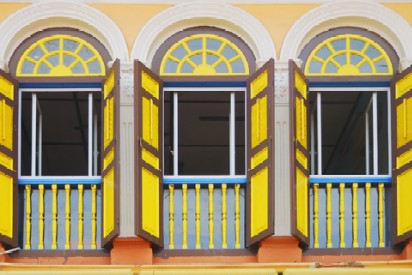 Are they more than Just Decoration?
A decorative window film improves the looks of the home inside and out but there is more to it than just its pretty looks. The decorative film for glass doors and windows can prevent up to 99 percent of UV rays from streaming into your home freely.
The film also prevents excessive heat and shades the room from unwanted glare. Installing these decorative films protects the whole family from unwanted UV rays and heat thereby preserving your furniture upholstery and carpets from fading.


Do they Offer Sun Protection?
In outdoors, you cannot help but expose yourself to the sun and in indoors, you unwittingly absorb the UV rays that sneak through your vulnerable windows and glass doors.
If your family doctor advised you to avoid the sun, you can shade your glass windows with beautiful window films. With the rise in the number of patients with skin cancer, the doctor's warning is not without basis because prolonged exposure to the sun's deadly UV puts you at risk for skin cancer e.g. malignant melanoma.
For those with eye sensitivity problems, sun protection indoors warrants the application of window films as a protection against the harsh glare of the sun.
Without this protective covering, the eyes can be needlessly damaged or the condition can develop quickly into the dreaded macular degeneration before you hit your fifties.


Do they Offer Protection against Heat Wave?
During summers when the heat is up, there is no way but to turn up the air conditioning or to use it frequently or even 24 hours non-stop. This will increase your home's utility bills and drain your budget.
But this is not the only worry; the summers now will be intensely hot because of global warming. Shading your windows with UV protection film can prevent family members from getting heat strokes that can be deadly.


Do they Offer Heat Control?
During the cold season, these pretty window films can contain the heat indoors by preventing the heat from your heaters from dissipating immediately. The window coating stops the heat from going through the glass windows/doors and you certainly get maximum use of your heater.
Using a decorative window film has added benefits too. Since this can pad your windows, these prevent breakage plus an arresting design can make your drab windows look expensive. Home beautification and family protection – you can have it both with elegant window films.





Join in and share your experience or story. How?
Simply click here to go to Solar-Film-and-Window-Tint-Review.







Return to Home Page
Return to the Top
Return to Solar Film