Pre Cut Window Tint
What You Need to Know


Sun Protection is a fact of life™
Pre cut window tint makes it easier and cheaper for DIY enthusiasts to do the tinting job on their cars. If you deem yourself capable of the job but know little about the stuff, the information here can help you make the right decision when investing your money on pre-cut tint for your car.


What is a Pre Cut Window Tint?
Ready to use window tint are pre-cut and sized for different makes of automobiles and trucks. These are sold in DIY kits and this way, you can do a professional job thus saving your money and time.
Just wet the film and you are ready to stick it to your car windows or windshield. Also, precut film like solar window film comes with a warranty in case you have a problem with your film within the timeframe indicated in it.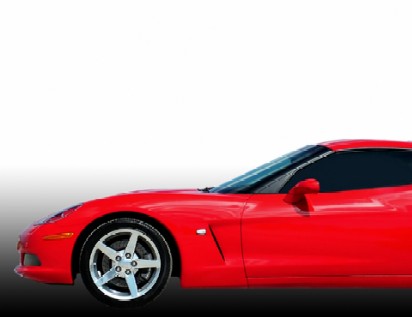 What are the Benefits?
Cut-for-size window film offers different color stability, clarity and blocking of skin cancer causing UV rays and minimizes solar heat.
Competitive window films have high color stability, glare reduction, film clarity, high glass factory appearance, optimum heat shrinking, low reflection, and different shades for your selection.
It is also possible to mix colors to achieve a particular sleek shade to match your car's looks. With window tint protecting your car windows and windshield, your car upholstery and dashboard will not crack or fade due to intense heat, and dark tints give you privacy because the car's interiors are not visible from the outside.


What are the Best Grades?
Ready-to-apply window films are graded according to their tinting qualities and performance. Professional grade is mostly preferred because this rejects 99 per cent of UV rays and 78% of solar heat.
This includes metal particles to prevent fast fading and makes it scratch resistant. In comparison, standard grade film has no metallic particles, which explain why the film easily fades, and peels.
Pre cut window tint standard grade relies on dyes and has no metallic particles. This is why this is cheap compared to the rest. However, standard grade film easily peels, fades, and warranties from importers are not reliable.


What are the Legalities?
Normally car tint shops offer four shades of tints identified by percentages of natural light that can stream through the windshield, side and back windows:
• 50%
• 35%
• 20%
• 5%
The lower the tint percent the higher amount of natural daytime light is blocked. But in complying with the U.S. State Department of Transportation, you should tint your car windows with a basic 70% visibility or visible light transmission.
But watch out for other tinting restrictions. Some states push for additional restriction on certain colors, reflective tinting, and requirements for dual side mirrors for vehicles sporting dark-filmed rear windows. There may be some guidelines according to vehicle make and passenger cars.
With a pre cut window tint kit, you are ready to do the job yourself if you have a keen eye, steady hands and lots of patience. If you have none of these, let an expert do the job whilst you enjoy a cup of coffee nearby because most jobs done by a licensed and bonded expert can be done in an hour or less.


Join in and share your experience or story. How?
Simply click here to go to Solar-Film-and-Window-Tint-Review.







Return to Home Page
Return to the Top
Return to Solar Film