Sun Protection Gloves Help Hikers Walk That Extra Mile

Sun Protection is a fact of life™
Sun protection gloves is the one which is often never considered by even the most avid and experienced hiker.Hiking can be a dangerous activity for anyone participating.
But, one of the most prevalent dangers to long-time experienced hikers is typically that harm overlooked by most. Sure, experienced hikers know about the need for comfortable walking shoes or boots.


Hikers also realize the need to stay hydrated as well. Additionally, hikers know that they must be well-conditioned physically when taking on this active and sometimes quite rigorous outdoor activity.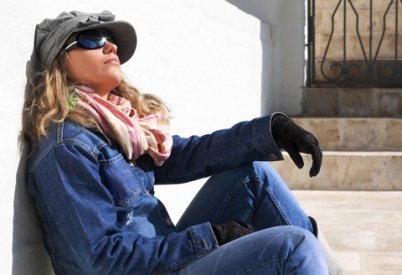 Practically everyone who considers him or herself an avid outdoor enthusiast will consider the use of proper clothing sunscreen and a hat for protection while walking under the harmful UV rays of the sun.
However, most either do not realize or even consider that the bare hand is subject to UV harm especially over an extended period of time. Sometimes hikers mistakenly believe that lathering hands with protective sunscreen will do the job.
Unfortunately, the human hand is the most frequently used tool - besides the feet - when it comes to hiking outdoors. Many hikers carry a walking stick or staff and sometimes rough terrain calls for a little guidance using hands to negotiate wooded or rocky areas.
Additionally, hikers engaged in a little rock climbing or mountain ascents will never employ creams or lotions providing UV protection. This is a good reason why hikers should choose an effective pair of sun protection-gloves.
Without protection from the sun's harmful rays, long-term, experienced hikers may develop skin cancer, or melanoma, on exposed hands despite all the precautions taken protecting other parts of the body constantly exposed.
Regular "climbing" gloves, although effective toward maintaining or producing the necessary grip to handle outdoor terrain successfully are not manufactured for sun protection.
The fibers used in the manufacture are produced farther apart than the process used for sun protection-gloves. Since most hikers fail to wear gloves of any sort, extended exposure to the sun will eventually cause undue harm.
Undue in the sense that any damage from UV rays could have been prevented by repeatedly wearing sun protection gloves throughout a hiking "career."
Sun protection gloves are available with maximum protection level of SPF 50. They can be form fitting as well providing a unisex model for both women and men hikers.
Children sizes are also available. It is important to instill in young people the belief it is necessary to provide successful UV protection.
Once young hikers are taught to use sun protection gloves when walking in the great outdoors, they will take this practice with them throughout their lives and thus prevent the possibility of skin cancer happening.
Forget about lathering the hands when heading out on the trail. A pair of durable, well-manufactured sun protection gloves will provide you with the necessary grip toward getting a handle on the skin protection you always will need.
You can also be quite fashionable when you examine the availability of matching design and colors for sun protection gloves that compliment your selected hiking outfits.



Join in and share your experience or story. How?
Simply click here to go to Sun Protection Clothing Stories and Reviews.







Return to Home Page
Return to the Top