Human Skin Facts and What You Needed to Do About it Yesterday

Sun Protection is a fact of life™

It's scary to see how our human skin can change over the years if we are not careful. One way to improve your skin greatly is sun protection.
Human skin involves other issues also such as how to have a healthy skin, look younger, skincare, wrinkles, skin disorders and prevention of skin cancer.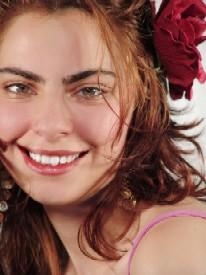 Healthy skin can also start from within by way of having a good diet and nutrition. Of course, good genes can help too!
When we are kids we may not necessarily pay attention to our sensitive skin. The skin is young and we normally just go about our daily routine.
That's some daily routine isn't it? Lots of fun in the sun.
In the later years we may have the occasion of getting to know what dermatitis, sun allergy, skin rash, itchy skin, acne skin and oily skin really are.



Let's learn a little bit about our skin's layers,
Our human skin is made up of 3 layers:
• Epidermis
• Dermis
• Hypodermis
Epidermis is the outer layer of our skin which includes our sweat pores.
Dermis is the middle layer which cushions the body.
Hypodermis is the bottom layer which is used for fat storage.
So it's normally the outer layer that has to deal with the sunburn, skin rash and itchy skin also known as dermatitis.
Clean pores on the outer layer means no blockage, no bacteria build up and therefore no acne.
On the contrary, whiteheads mean the body's white cells have come to fight the bacteria and here comes the production of pimples.
However, UV rays can go deep into the layers beneath the outer layer. Thereby laying the foundation for skin disorders, wrinkles and even skin cancers such as malignant melanoma.



Here is a list of things to do ,
So your human skin will mature nicely and help you practice skin cancer prevention daily:


• Be actively sun protective and sun safe daily
• Wear sun protection clothing
• Wear UV or sun protection hat
• Apply a broad spectrum UVA and UVB organic sunscreen with spf 50 or higher
• If you have to be outside and use sunscreen, wash it off as soon as possible or safe to avoid clogging your pores.
• Avoid tanning beds
• Ask your doctor about taking Vitamin D or thru good nutrition
• A good nutrition could also include blueberry and pomegranate
• Ask your doctor about taking antioxidants to help stop free radicals from roaming around in your skin and body.
• A good source would be dark green leafy vegetables.
• Ask your doctor about taking Vitamins A, B, C, E and K.
• Avoid oily skin and Keep your skin clean by using a scrubbing pad
• Avoid acne skin by keeping your skin pores clean
• Apply topical solutions aggressively to keep the acne in check
• Persistent acne requires a prescription medication. Act promptly; you will own your skin for the rest of your life. Don't let it turn into scars.
• Keep your showers to less than 10 minutes or you could end up having dry and/or itchy skin
• Buy a shower head water filter and enjoy smoother hair and skin, I know I did
• Apply sun protection for your hair using UV products such as sprays
• Self improvement and enhanced skincare must be your daily routine


Healthy skin as the case should be for human skin is the largest organ in our body!
Treat it kindly and enjoy it for a lifetime!


Join in and share your experience or story. How?
Simply click here to go to Skin Protection and Treatment Stories.





Return to Home Page
Return to the Top