Using a Sun Shade Canopy in your Sun Protection Strategy

Sun Protection is a fact of life™
The device known as a sun shade canopy has witnessed a very significant rise in popularity in recent years. The purpose of a shade canopy is mainly to allow people to have shade on extremely sunny days.
A sun shade canopy is, basically, comprised of poles and fabrics which are installed in a way to create shade for the canopy owners.


Understanding the reason for a shade canopy
A sun canopy or a shade canopy is designed to protect you from the adverse effects of the sun. These effects range from simple things like sweating and too much heat to extremely dangerous repercussions like Skin Cancer.
As most of you probably already know, since Earth's atmosphere has taken a turn for the worse, the intensity of ultra violet rays from the sun has increased significantly.
Ultra violet rays of enough intensity and time of exposure can cause different forms of skin cancer. A sun canopy that is designed of material that blocks these rays can go a long way in helping you protect your family and yourself from such threats posed by the sun.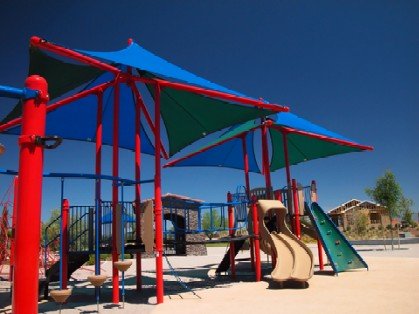 The implications of using the sun canopy
By using sun canopies you are not really adding that much to your effort in erecting them. Earlier forms of shade canopies used to require an investment of time and effort to be erected.
In contrast, technological advancement has resulted in sun canopies shedding their older properties of being cumbersome and tedious.
The sun canopies of today are portable and quick to install. Furthermore, today's sun canopies are also particularly adept at protecting their owner from the harmful effects of the sun.


Variation in the type of sun shade canopy
Since everyone does not have the same requirements or, for that matter, the same preferences, sun canopy manufacturers have different models that not only look different but also have different configurations and sizes.
Therefore, you can rest assured that if you are looking for a particular color, size, pattern or design then you would be able to find it online.


Purchasing a sun canopy
When you decide to purchase a sun canopy you need to take into account certain basic aspects. The following is a list.
1. The most important thing with your sun canopy is its ability to protect you from the sun. An ideal sun canopy would have a rating of UPF 50 and hence you should not buy anything below this.
2. The second thing you need to analyze is the size and portability of the sun canopy. If your family is especially large then you would need a large sun canopy and vice versa.
Furthermore, just size alone is not enough because you will have to erect it yourself. Finding a canopy which is easy to dismantle and set up would be highly beneficial for you.
The above mentioned aspects of a sun shade canopy should be enough to give you a sound understanding of the whole concept of using and buying a sun canopy.
Therefore, you should not let your family and yourself suffer the wrath of the sun. Get a sun canopy as soon as possible.



Join in and share your experience or story. How?
Simply click here to go to Sun Protection Methods Stories and Reviews.







Return to Home Page
Return to the Top
Return to Kids Swimwear