Sunscreen Clothing 101

When you first heard the term sunscreen clothing, you might be excused for thinking that this was simply clothes with sunscreen smeared on them to increase ultraviolet protection. Now you will know better with basic information about it.
What Is It?
Sunscreen clothing looks and feels like regular clothes, which means that care instructions are also often similar in both types. However, the difference lies in the amount of ultraviolet protection sun protection clothing provides for the wearer.


Do You Have Variety of Choices?
Just like regular clothing, there are many choices for buyers interested in additional sun protection. With many cuts and colors, styles and sizes, pieces and prices, you will never run out of sun protection clothes.
You can choose from among sun protective swimming suits for men and women, hats and caps, pants and shorts, sleeveless shirts and long-sleeved shirts and everything else in between, casual and business suits, driving gloves, and even scarves and shawls.
In fact, there is sun protective clothing appropriate for colder months although summer weight fabrics are the main products.
The good thing about sunscreen clothing is that you need not change your shopping habits vis-à-vis choosing the style that suits you best.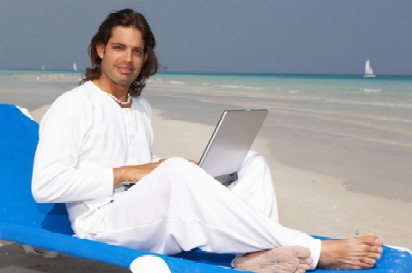 How Does It Protect Against Ultraviolet Rays?
Basically, sun protective clothes perform the job by a variety of factors in the textile themselves. These factors include weave, color, weight, stretch and wetness as well as chemical ultraviolet absorbers added to enhance sun protection.
With these clothes, the fibers are closely interwoven together (higher thread count per inch) such that these contain sun protective capabilities on their own even without the addition of UV chemicals and dyes. Most common example of these are the cotton and cotton blend textiles.
Of course, color also plays a significant role in sun protection. Thus, darker colors will block ultraviolet rays better than their lighter colored counterparts albeit heat retention is consequently an issue.
Fortunately, most sun protection clothes nowadays boast of ventilated weaves to counteract heat retention.
You will also appreciate the sun protective clothes' capability to protect against ultraviolet rays even when these are wet. This is especially useful for water-bound activities like fishing and boating.
However, you will still have to perform the usual sun protective measures like applying organic sunscreen on the exposed parts of the body and wearing sunglasses. Sun protection clothing can only do so much for you.



How Should You Choose the Right Sun Protective Clothing?
As previously mentioned, you need not change your style because sun protective clothing has the range of regular clothes. There are, however, considerations to be thought of.
For one thing, always choose the clothes that have UPF 50+ values. You will be getting optimal sun protection without further waste of money.
This is because it has been shown that UPF 50+ blocks UV rays as effectively as higher values. However, never go below UPF 15 because you will only be wasting your money.
On a final note, don't be like other individuals who thought that sunscreen clothing are only for athletes, outdoorsmen and other people who spend a great deal of time under the sun.
In fact, all people who venture into the sunlight will benefit from sun protective clothes simply because the sun does not direct its rays only to the above mentioned individuals!




Join in and share your experience or story. How?
Simply click here to go to Sun Protection Clothing Review







Return to Home Page
Return to the Top