Sunscreen Wipes
Sun Protection is a fact of life™
Do You Forget to Carry Your Sunscreen With You?


Sunscreen wipes are available just when you need a great UV blocker for immediate sun screen protection.
That's what I call ultra violet radiation protection at your finger tips.



Have you ever been outside with no intention of being in the sun for too long?


Then something happens or someone calls you and you realize you are going to be exposed to the sun for the rest of that day.
Therefore you know the ultra violet radiation is going to have a field day on your skin.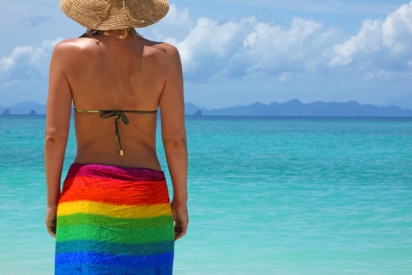 How Do You Avoid This Situation?>


Basically, the way you could avoid being caught off guard with no sun protection or organic sunscreen is to carry small and convenient packets of sun screen protection lotion with you.
These are small towelettes which are premoistened with sun screen protection, sun protection lotion or suntan lotion.
You simply open one packet as needed and apply it to your face, neck, arms and legs.
You will probably need a second packet if you need more coverage.
Until I knew these wipes existed, there were several occasions that I wish I had them with me.



What Are the Features of a Good sunscreen wipe?



• It's a great ultra violet radiation blocker both UVA and UVB
• It's normally sweat proof
• It's oil free and leaves your skin smooth and dry
• It contains vitamin A, vitamin E and aloe vera
• It's at least spf 30
• It contains antioxidants
• It's mess free and PABA free
Always consult with your doctor first and avoid contact with your eyes.


What Are the Benefits to You By Having Those Handy?



• You do not have to drive around looking for sunscreen
• You have sun screen protection with you anywhere
• You have the tool for sunburn prevention
Prevention of skin cancer is also another benefit of having sunscreen wipes in your car, backpack, purse or bag.


Join in and share your experience or story. How?
Simply click here to go to Sunscreen-Wipes Reviews and Stories





Return to Home Page
Return to the Top
Return to Sun Protection