UV Protection Clothing Best Uses

Sun Protection is a fact of life™
Unfortunately, it was only in recent years that UV protection clothing came into existence; it could have made a difference in the lives of my sun-loving family and friends who suffered from it.
Each year, more than a million people will be diagnosed with skin cancer in the United States alone. Although other risk factors exist, it cannot be denied that overexposure to the sun's harmful UV rays is the leading cause for the disease
Nevertheless, now is the best time as any to take advantage of the benefits of UV protection clothing. You will be provided with many boons that you would wonder why it was not invented sooner.


What Are the Activities that Sun Protection Clothes Can Be Used In?
Well, virtually anything and everything that requires exposure to the sun. You cannot even make an excuse by saying that it will only be for a very short time because skin cancer results from accumulated exposures to the sun.
Thus, you must wear your sun protective clothing whenever you are outdoors especially when you foresee spending plenty of time in the sun. This is true for outdoor sports and leisure activities like beach volleyball, boating, fishing, golf, baseball and swimming in the beach.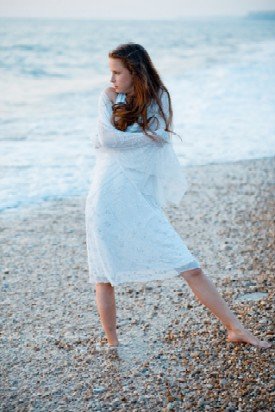 Should You Wear At All Times?
You must always keep in mind that regardless of the season, and therefore of the relative strength of the sun's rays, you have to wear sun protection clothing because the harmful ultraviolet rays still bounce off objects even when the sun remains unseen for days on end. This is especially true for reflective surfaces like snow and water.
Thus, whether you will be climbing up a cliff or going for a drive in the countryside or driving to the neighborhood grocery store, you will still need adequate sun protection. When coupled with the appropriate UV protection clothing, your liberal applications of sunscreen and sunblock will provide more protection than ever.



What Type Suits You Best?
Fortunately for your shopping habits, you need not change them to suit sun protective clothes. With the wide variety of styles and sizes, colors and cuts as well as prices, you and your family will always have something to wear vis-à-vis sun protection clothes.
There are, however, some factors to be considered when choosing sun protective clothes. Since these clothes provide UVA and UVB protection through its weave, color, weight, stretch and wetness, it pays to know more about these components.



When choosing sunscreen clothes, you can follow the following simple tips on the above mentioned factors:


• Weave – The tighter the weave, the better; go for high thread count per inch
• Color – The darker, the better; you have to look for air cooling measures like ventilated weave to offset its heat-retaining properties
• Stretch – The less stretchy, the better; however, for some textiles like spandex, you can expect a little stretch
• Wetness – The drier, the better; nevertheless, sun protective clothing does not lose its UV protection when it becomes wet

Whatever color and cut, style and size you eventually choose, you can be assured that UV protection clothing can and will provide additional protection against the damaging effects of ultraviolet rays against your skin. You can say a quicker goodbye to premature aging that way!
Join in and share your experience or story. How?
Simply click here to go to Sun Protection Clothing Review







Return to Home Page
Return to the Top