The Miracle of Miracle Swimsuit

Sun Protection is a fact of life™
A miracle swimsuit is what you will definitely need if you want to look your best during summer.
A swimwear brand known as the Miraclesuit® is designed to flatter and creates the idea that one can look ten pounds lighter in just ten seconds.
Without all the painful surgeries and harassing diets, you can actually look fabulous with the help of a one-piece magical swimwear.


Is it really possible?
A miracle swimsuit contours, shapes, slims, and firms the body without any discomfort. It has three times the holding power of normal swimming suits while enhancing the body figure.
The fabric it uses is the specially enhanced Lycra, specifically Miratex®, which provides the control and the support that your body needs.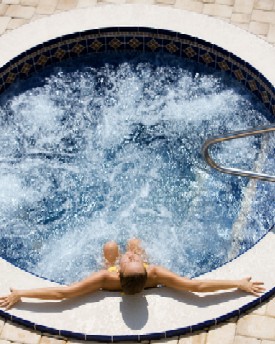 However, the miracle not only lies in the fabric that was used but also in the way that they are cut and sewn.



Are the styles and designs worth the look?
Miraclesuit offers styles that would suit every figure flaw.
Whether you have a big stomach, fat thighs, wide hips, or big busts, you will certainly find the perfect style that would hide your flaws.
Choose your swimwear with the correct figure enhancer and instantly it will minimize your hips, slenderize your waist, add curves, and accentuate your bust.
Find the best cut and design and it will radically elongate your frame, camouflage the midsection, and emphasize your back.
Be reminded, however, that the key to these effective miracle properties is to choose the correct style and size recommended for you.



How about the colors and prints?
Aside from the cut and style, the colors and prints of your swimwear can also provide a different effect. Colors and patterns with a dark base are great for women with big stomachs.
Since dark colors and large prints have slimming effects, it is advisable for those with big bum and wide hips. While horizontal stripes are good for small hips, vertical or diagonal stripes are great for big busts.


Am I sun protected?
Certainly, every woman desires to look fabulous and alluring during summer. One thing for sure, their dream will come true with this miracle swimsuit.
Miraclesuit® has the ability to define your body and enhance your figure in a unique and stylish way. It gives a radical change to the swimsuit world by simply targeting three things, which are women's shape, support, and comfort.
With proper style and size, you can get the miracle that you have all been waiting for!
However, when sun protection is the topic, wearing a swimsuit requires you to apply the best sunscreen or other UV protection products.
With all the harmful UV rays, a swimsuit and sunglasses will not be enough to protect your skin and yourself.
You may look pretty in a miracle swimsuit but what happens after a whole day under the sun?
You would either be sun burned and too much sun exposure would result to wrinkles, fine lines, and spots in the long run.
So to better enjoy your summer days under the sun and in the water, bring along a sunscreen lotion, cream, or wipe with you always.


Join in and share your experience or story. How?
Simply click here to go to Swimming Suits Stories and Reviews.







Return to Home Page
Return to the Top
Return to Swimming Suits