Nike Swimsuits Review

Sun Protection is a fact of life™
Nike swimsuits have undoubtedly proven their worth in the swimwear industry. Almost all people who want to dive into the recreational world of water sports entrust themselves to Nike.
The tradition of providing consumers quality product in competitive prices continues to awe and impress water sports enthusiasts.
Yet Nike goes beyond its limits to cater not only for swimmers, beach goers, and even fitness buffs. Nike swimsuits are also ideal for those who have high-risk conditions of skin related problems.


What is a doctor's role in your deciding for an outdoor activity?
For people who experience the downfall brought about by high risks and being prone to skin related problems, the best and first step to take is to consult professional help.
There are a lot of myths and misconceptions about skin problems, and a misjudgment on this area often leads to more danger and complicated problems.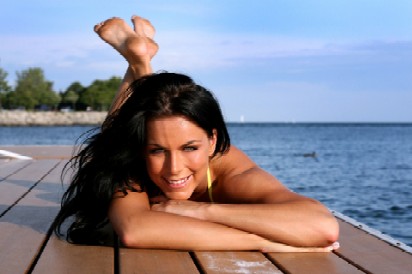 Once customers check with their doctors to see what is wrong with them and find the recommended solutions to their dilemma, then it's about time that they open up pros and cons of an activity at the beach.
Doctors know what's best for their patients, thus always put your doctor's recommendation in mind.



How can Nike swimsuits answer skin sensitivity problems?
People who experience skin sensitivity would definitely see the disadvantages of going to the beach or enjoying a worthwhile water sport like swimming.
You don't have to deprive yourself from the fun. There is no need for you to be a total outcast when you go to social places in the beach or outdoor swimming pools just because you opted to cover yourself with a lot of sun protective clothing.
It means that amidst all your skin related predicaments, you can still be in style and be fashionable. While attractively wearing your sports gear you are ensure protection from the UV rays of the sun.
Nike has carried on with this pursuit of providing its customers the best of both worlds. With a wide array of swimsuits made with ultraviolet protection factor or UPF materials, users' safety are put in top priority.
The same materials undergo scientific testing and evaluation to make them convenient and match for skin sensitive customers.



What exactly is an ultraviolet protection factor?
This quality that Nike swimsuits are made of provides its customers the security from UV rays to penetrate to the skin.
Ultraviolet protection factor ideally should have had up to UPF50+ means that one out of fifty chances can ultraviolet rays sink into your swimwear.
The higher the ultraviolet protection factor of the swimwear is, the higher is its capacity to block the harmful sunrays in getting into your skin thus causing a lot of damage.
Competitive materials included in the production of Nike swimwear are proven to contain UPF50+ and allows customers to use a fabric of their choice.
The fabrics are likewise chlorine resistant and color don't wear easily even during frequent use.
Skin problems are indeed rampant nowadays, but this does not hinder Nike swimsuits to come up with revolutionary ideas and innovations to assist their customers with style and utmost care.
Nike products have credible trademarks in the industry and you can always rely on them. If you wish to make use of your time without the health risks, then check your latest and most recent Nike swimsuits to begin your recreation and activities.


Join in and share your experience or story. How?
Simply click here to go to Swimming Suits Stories and Reviews.







Return to Home Page
Return to the Top
Return to Swimming Suits