Speedo Swimsuits Review

Sun Protection is a fact of life™
If you're looking for quality, you should check out the Speedo swimsuits on the market. Yes, in the world of swimming, only a few brands make it to the top list, and Speedo happens to be one of them.
You can search for other options but only this line of swimming gears could assure you the quality that you look for in a swimwear.


Are Speedo swimsuits good for skin protection?
A very common issue on the harmful ultraviolet rays of the sun is indispensable when you entertain possibilities of establishing a swimming career.
There are indoor swimming pools but most of them are strategically located outdoors. All those swimming venues are likewise chemically contained. Chlorine and other similar elements found in pools are naturally hazardous to the skin.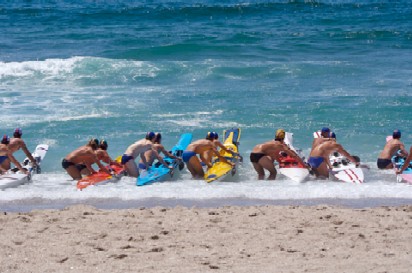 Swimmers also do a great deal of trainings and practice in beaches. Thus, it is imperative that they utilize effective swimsuits that are easy and convenient to use as well as good UV protectors. Speedo products assure customers of the great quality materials used in all their products.
There are lists of Speedo swimsuits that are made of extra life lira designs that are resistant to the UV rays and chlorine. The same material ensures good performances of swimmers during their water activities.



Are darker swimsuits better than lighter ones?
Generally, studies would show that the fabrics or materials made with the manufacturing of the product is one of the main factors that determine if the swimwear is indeed capable of protecting your skin from ultraviolet rays.
However, this is not the only one to be carefully checked and evaluated. It is equally important to choose the color of the swimsuit to wear while doing your swimming stints.
Color plays a salient role to protect yourself from sun damage. It is proven that darker-colored swimsuits have higher capacity to block the harmful UV rays of the sun. In other words, the ultraviolet protection factor or UPF of a dark colored shirt or swimwear is far higher than its lighter counterpart.
Thicker kinds of fabric especially made with dark blue, green, or black colors could approximately give 50+ UPF to the body compared to light colored ones.



What are the swimsuit colors available for Speedo?
Speedo prides itself for delivering to the market quality products which are convenient, effective to use and even affordable to purchase.
This makes this brand highly competitive in the market and maintains its place in the swimwear industry. To continue with its tradition, Speedo makes sure that it makes innovative changes and new designs that are good venues for customers to have a wide range of choices.
Customers could choose according to their preferred material, design and even color of the swimsuit. Fashionable designs and colors available in the market for Speedo swimsuits range from dark blue velvet or spandex materials. Other darker colors in green, red and silver or gray shades are also up for grabs.
Swimming is part of an active routine. It could even help people to make a leap of their career if they prefer to indulge in this water sport.
To achieve success in this milieu means to undergo training and practices. Much more are the swim gear that plays a vital part in making great in this endeavor.
Speedo swimsuits ensure great possibilities to these ideals. So there's no better way than to go and find the perfect pair for you.


Join in and share your experience or story. How?
Simply click here to go to Swimming Suits Stories and Reviews.







Return to Home Page
Return to the Top
Return to Swimming Suits