Types of Girls Bathing Suits

Sun Protection is a fact of life™

There are plenty of girls bathing suits on the market for girls of all ages, from toddlers to teens.
If you're buying a suit for a girl, there are a few things you'll need to take into account. After all, it's not just a standard one-piece anymore.
There are all kinds of girls bathing suits, just like there are plenty of options for adults. Let's take a look at some of the available choices.



One Piece Bathing Suits:

The one piece is a classic, generally comfortable, practical suit. There are lots of suits out there for girls, and this is a top choice for little girls.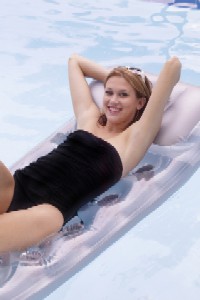 Older girls may not be interested in wearing a one piece for fashion reasons, since they're seen as less trendy. However, there are plenty of great looking one piece suits out there for older girls and teens, as well.
Racer styles are particularly good for athletic girls. Just make sure that the girls bathing suits you choose are well made and capable of standing up to a lot of wear and tear.
In addition to the standard high on the hip style, there are also wet-suit type suits that cover more.
These are useful if you're worried about your child getting too much sun exposure, since they significantly reduce the chances of a serious sunburn.


Bikini Bathing Suits:

If you haven't looked at the girls swim suit market for a while, you may be surprised to see that bikinis are available even for tiny girls.
This formerly risqué swimsuit is now common and expected. Don't be surprised if your teen or pre-teen wants to wear one.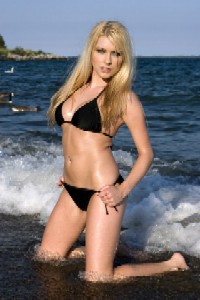 However, many parents aren't sure about getting a bikini for their girls. Don't be worried. There are plenty of girls bathing suit styles that'll work.
One compromise is the tankini swimsuits, a two piece suit that covers a little more than a standard bikini. These are commonly available.
Bottoms for these suits are available anywhere from barely there to full shorts styles.
Again, more covering suits with built in UV protection provide more shielding from the harmful rays of the sun, and can be a great help if your girls love to play outside.


Board Shorts:

Originally a boy's swimsuit style, these are being worn by plenty of girls, either instead of a regular swimsuit bottom or over one.
They're a good idea from a sun protection standpoint, and there are plenty of styles being made just for girls. Rash guard tees and shorts are also popular.


Taking Boys into Consideration:

There's a good chance that older girls will be interested in looking good in their swimsuits for boys.
This is a tricky area, since most of us don't want our girls to grow up too fast. However, if you discount this completely, your opinion on girls bathing suits is going to be completely ignored.
Try to come to a middle ground and find a suit that's fashionable, without feeling too grown up for mom and dad to cope with.
If you're looking for girls bathing suits for your girl, the variety out there can be dizzying.
Just remember to take some time, look around, and talk to your girls about the suits they want. Look online to find a wide selection and great deals, too!


Join in and share your experience or story. How?
Simply click here to go to Girls Bathing Suits Reviews and Stories





Return to the Top
Return to Home Page